A medley of helpful resources, inluding a list of books that I recommend over and over to my clients.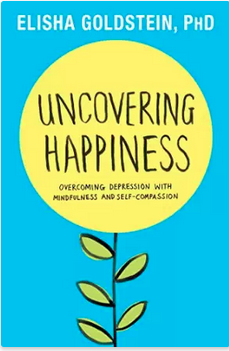 I have a number of clients who have dealt with or are dealing with clinically diagnosed depression. Many of the resources out there (books, podcasts, blogs, etc) talk about helping people live a happier life, but many of them also have a disclaimer along the lines of, "but not if you have clinical depression or anxiety." In those cases, people are told to speak to their doctors.
But people with clinical depression don't just need medication and/or therapy. There are many ways they can help themselves. This book is one way.
Uncovering Happiness is specifically written for people with clinically diagnosed depression and I find it a helpful, hopeful book for anyone, whether diagnosed with clinical depression or not.
The book is written in a clear, engaging way and it is full of simple exercise that can help create a daily practice of mindfulness and self-compassion that will help all of us become happier.
Check it out and let me know what you think.